Sculptur uses biobased materials like WPC (wood fiber and bio-based polymer), PLA, and recycled materials like old car interior, coffee waste, and discarded fishing net. And we are looking for more opportunities to convert waste into value.
This is our vision about the future: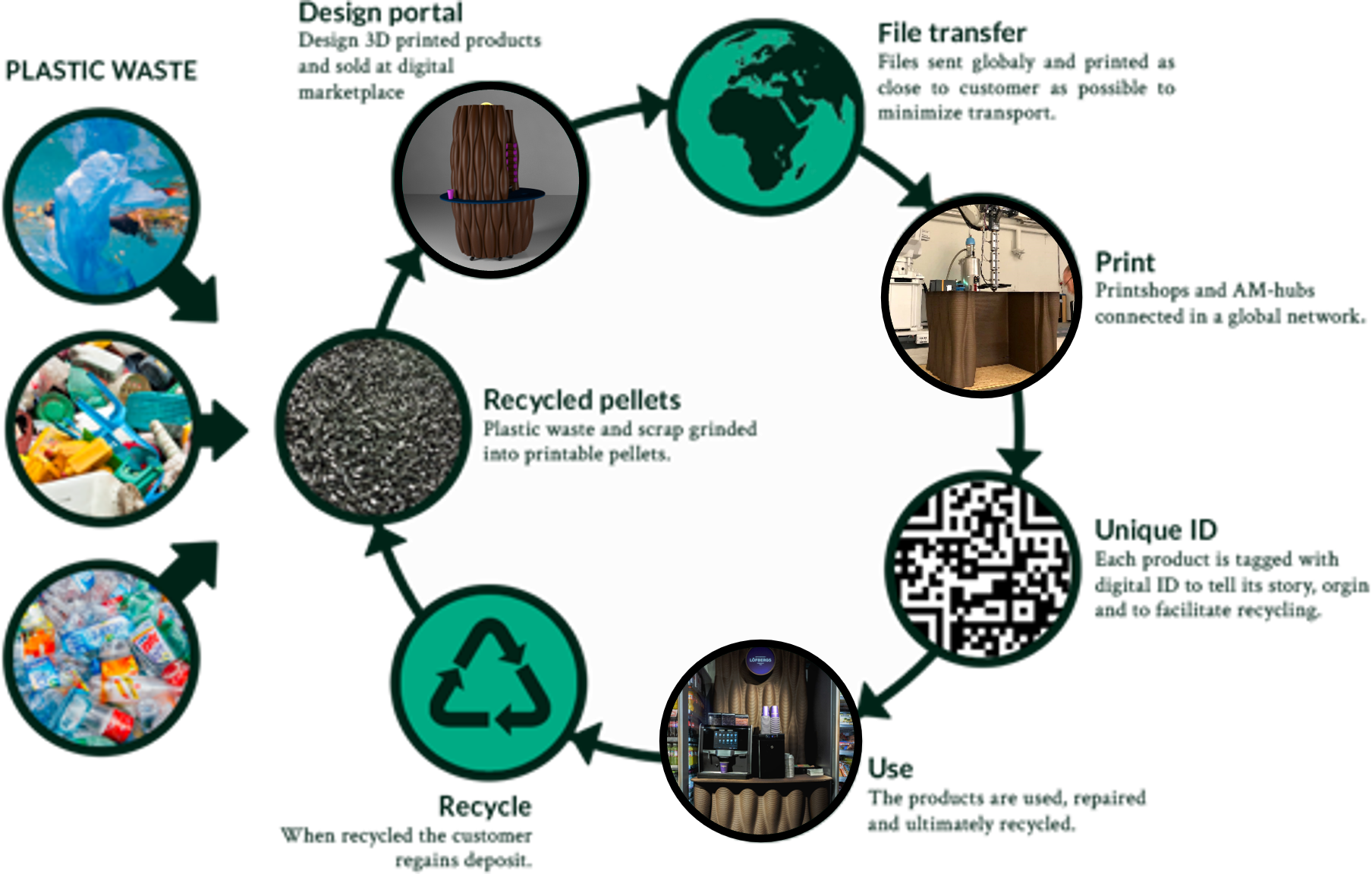 Our products are 100% circular making it possible for us to stay true to our goal of contributing to a sustainable future. We firmly believe that linear supply chain, material waste, long-distance transportation, and long lead times must end. All our products are designed and manufactured with a sustainable circularity in mind.
Bumpers from Volvo and VW turned into furniture
Together with Volvo Cars, Volkswagen Group, and several entities in the automotive industry, Sculptur has managed to transform obsolete bumpers into design furniture using large-scale 3D-technology. 
A car consist of about 20% plastic. Every year, around 200,00 end-of-life cars are sent to a scrapyard in Sweden. In addition, approximately 600,00 cars are involved in accidents, which means that car parts must be replaced. All in all, a lot of plastic material from cars is only recycled through energy recovery, ie through incineration where the energy is recovered. 
Each piece of furniture is provided with a QR code making it easy to tell the story, but also find information about how to recycle the 100% recyclable furniture. 
Partners: Volvo Cars, Volkswagen Group, Motorbranschens Riksförbund, Din Bil, If, RISE, Stena Recycling, Jönköpings Bildemontering, Bils Sweden, and Sculptur. 
Design: Rutger Design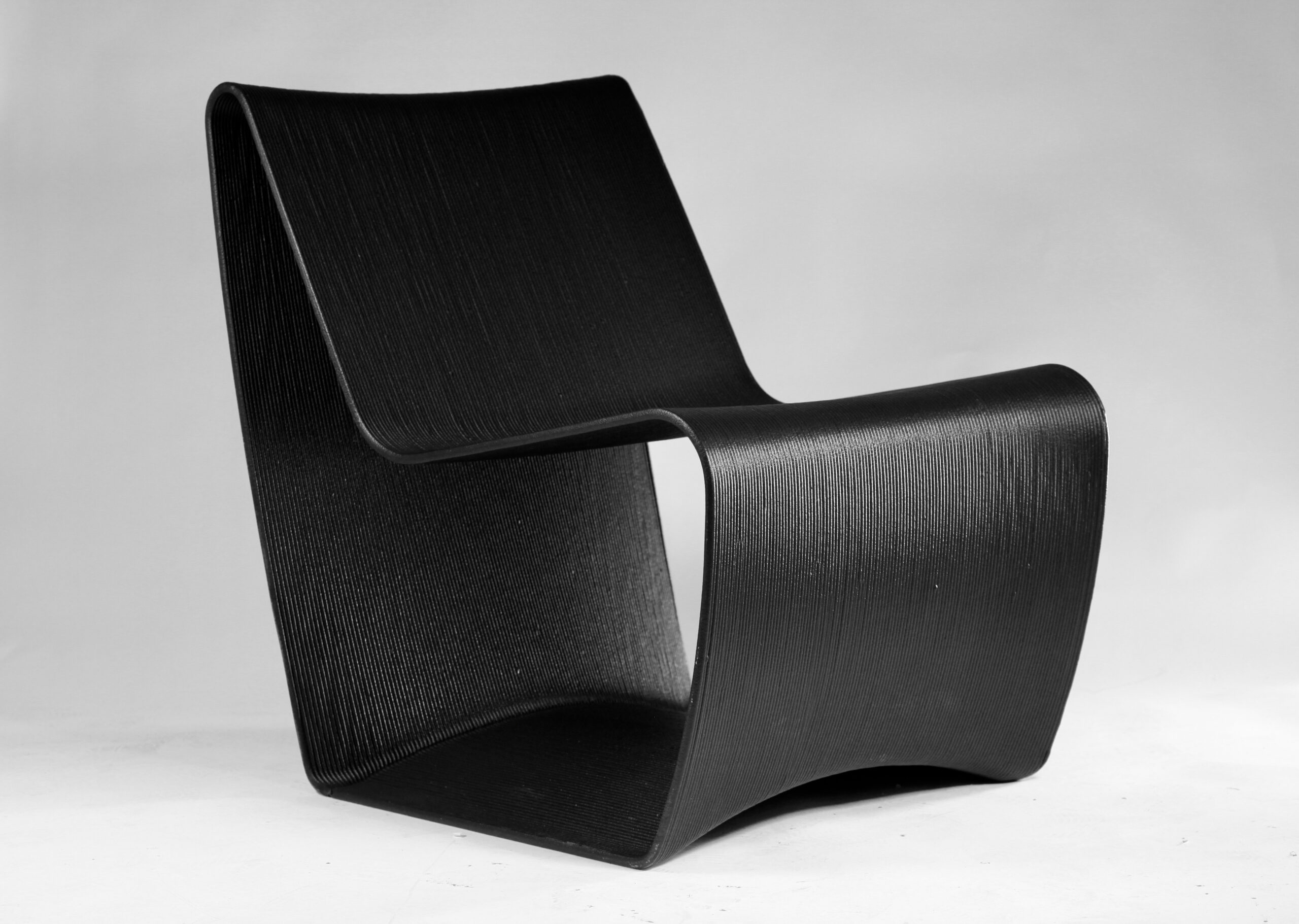 First ever 3D printed coffee station made from waste
Swedish coffee group Löfbergs reached out to us for help to bring value to their waste. After analyzing the facility we found two major waste streams: big bags and silver skin, a bi-product from the roasting procedure. 
Together with RISE we compounded the materials into a coffee composite, the major part consisting of coffee (silverskin).
The first product to see the light was a coffee bar set up at the Lilla ICA Lindvallen supermarket in Sälen, Sweden.
The collaboration was part of the Circular Coffee Community and the pursuit of the group's ambition of zero coffee waste by 2030. 
Be the first to know of our product launches. We don't spam and your email address is safe with us